Thank you for signing up!
Please check your inbox for an email from [email protected] and be sure to confirm your subscription to the India 2019 Newsletter. You will receive an early bird discount code via the email address you entered when registrations open on July 15th!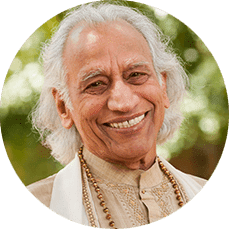 Gurudev Shri Amritji
Gurudev Shri Amritji is the first to carry the light of the Lord Lakulish and Kripalu Shaktipat Lineage to the West. Over the years, his charismatic presence in delivering these powerful teachings of this Lineage of Prana have spread worldwide. These teachings, through this Shaktipat Lineage, have ignited a fire that began the initial renaissance of the Inner Dimension of Yoga in the 20th century.
Over the last 58 years, Amritji has founded some of the largest yoga and health centers in North America. Today, there are more than 10,000 yoga, yoga nidra and yoga therapy teachers, delivering this inner dimension of yoga throughout 45 countries. Amritji resides in the thriving international Amrit Yoga Instiute he founded in Salt Springs, Florida.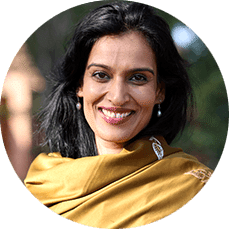 Shri Kamini Devi
Over the last 20 years, internationally known Kamini Desai, Ph.D has created an exciting and versatile body of teaching, combining Western psychology and Eastern philosophy. Kamini's experiential teaching style has been welcomed in over 10 countries around the world. Her proven system of Professional Energy Management has benefitted employees at Sony, KPN Telecom, Mars Confectionery and in the Netherlands government. She is the developer of core curriculum of the Amrit Yoga Institute and currently serves as the Director of Education and Lead Teacher of the Amrit Methods of Yoga Teacher Training Level I and Level II, as well as the Amrit Method of Yoga Nidra Professional Training with Gurudev.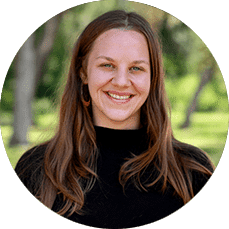 Nirali Lauren McCrea
Finding solace in yoga as a young teen, Nirali began practice and never turned back.  Her experience of yoga revolutionized after meeting Yogi Amrit Desai in 2006, commencing her spiritual journey into the inner depths of yoga. Inspired to move to the Amrit Yoga Institute in 2009, her annual involvement in the I AM Yoga® Teacher Training began. She currently serves as Assistant Director of Education under the direct guidance and mentorship of Kamini Desai, Ph.D, training teachers and overseeing the development and reach of education at the Amrit Yoga Institute. Having completed two separate 500-hour certification trainings, she skillfully blends intuitive insight with gentle humor to experientially guide students into the heart of yoga. In 2017, she was awarded the prestigious title "Spiritual Preceptor", acknowledging her dedication to yoga as an expression of her keen teaching ability and life's work.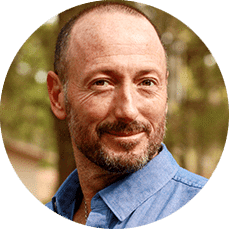 John Vosler
For over twenty years, John Vosler has had a passion for teaching how our thoughts and emotions affect our bodies. He has a degree in Human Development and certifications in multiple healing modalities. As a senior teacher at the Amrit Yoga Institute, he speaks internationally on the profound healing benefits of the ancient meditation practice of Yoga Nidra. John has a successful holistic health practice in Los Angeles, California. He has worked with executives, athletes, celebrities, moms and other professionals attracted to John's unique combination of intuitive awareness, understanding of the mind/body/spirit connection and expansive knowledge of physiology and the science of meditation. His infectious humor and compassionate heart make growth a joy filled experience.
Do I need a Passport and/or Visa to go India? How do I get them?
What are the dates of these events?
Malav: I AM Yoga Nidra™ Professional Training (Feb 7-17)
Feb 7: Sacred tour of the Lakulish Lineage sites with Gurudev
Feb 8-17: I AM Yoga Nidra™ Professional Training
Optional Tour: Feb 17-Feb 21
Rishikesh: Spiritual Lifestyle Program (Feb 21 - Mar 7)
We advise arriving one day early in case of flight delays or other unforeseen circumstances.
When I book my flights, what city should I arrive in? What city should I depart from?
**Note that flights are less expensive if fly into Delhi (Indira Gandhi Airport) or a similar major international airport, then take domestic connecting flights intra-country to/from Vadodara, Dehradun, etc.**
I AM Yoga Nidra Professional Training (Malav): Fly into/out of Vadodara or Ahmedabad (Sardar Vallabhbhai Patel International Aiprort). Check-in begins Feb 6th. Feb 7th is Lineage Tour. Training begins at February 8th, 4pm.
Spiritual Lifestyle Program (Rishikesh): Fly into Dehradun Airport (also known as Jolly Grant Airport). It is best to fly into a major city like New Delhi or Mumbai and find a connecting flight to Dehradun. The airport is 45 mins from the venue.
Check-in begins Feb 21st. Program begins on February 22nd at 4PM
Pack Light and save room for purchases. Laundry facilities will be available (but recommend packing light and buying clothes at great prices in India).
What vaccinations do I need?
A: Visit the CDC website for recommended vaccinations. Consult and arrange for vaccinations with your physician.
Will my cell phone work in India? Will I have internet access?
In Rishikesh: WiFi will be available on-site and in some local eateries and sites. You may need to get an international sim card or talk service in advance if you wish to make phone calls. There are also several applications available for compatible phones that permit free messaging such as "WhatsApp".
In Malav: WiFi is available at Kripalu Samadhi Mandir. You can utilize WiFi calling at all locations where WiFi is available; however, to use a phone without interruption and in areas without WiFi, you may need to get an international sim card or talk service provided in advance. Please contact your cell phone service provider for more information..
Ready to register? call 352 685 3001
Still have questions? contact one of our Ambassadors!
Feel free to reach an ambassador through social media, email or phone and ask them questions about the trip!