Sacred Pilgrimage in Rishikesh & Malav
with Gurudev Shri Amritji & Shri Kamini Devi
21-Day Journey (Jan 21-Feb 10)* Includes
Yogic Lifestyle & Scripture Studies at the Kripalu Samadhi Mandir, Malav (Jan 21-Jan 27)
Sacred Lineage Tour with Gurudev Shri Amritji & Kamini (Kayavarohan Temple, Krishna Cow Sanctuary where Gurudev first met Bapuji & Gurudev's childhood village of Pratappura)
India's most popular tour - Golden Triangle - including Jaipur, Agra (Taj Mahal), Delhi (Jan 28-Feb 3)
Transformation Through Energetic Transmission: Prana Shakti with Live Music at the Jim Corbett National Park (Tiger Reserve) (Feb 4-Feb 10)
Optional to relax at Malav or on your own (Jan 28-Feb 3)
Option to travel with AYI staff escort to/from India (Jan 19-Feb 12)
 *Program begins Jan 21 at 4pm at Malav and ends at noon on Feb 10th at the Jim Corbett National Park
**Check in begins Jan 20 and ends Feb 11th (early check in and late check out options available)
[rev_slider alias="malav"]
[rev_slider alias="rishikesh"]
I AM Yoga nidra™ training
Kripalu Samadhi Mandir, Malav
 I AM Yoga Nidra™ Professional Training in Malav (Feb 8 - 17, 2019)
Sacred Lineage Tour with Gurudev Shri Amritji (Feb 7, 2019)
Study at the sacred Kripalu Samadhi Mandir
50% off tuition for previous graduates of I AM Yoga Nidra™ Training (Call main office to register)

All  Meals and Housing Included

Private, Shared Double & Dorm housing options. Check in: Feb 6, 2019
Month-long package
Malav + Rishikesh
 I AM Yoga Nidra™ Professional Training in Malav (Feb 8-17, 2019)
Spiritual Lifestyle Retreat with Energetic Transmission in Rishikesh (Feb 22-Mar 7, 2019)
Sacred Lineage Tour with Gurudev Shri Amritji (Feb 7, 2019)
Best Value - 30 Days of programs

All  Meals and Housing Included

Option to travel with AYI staff escort to/from India

Private, Shared Double & Dorm housing options. Check in: Feb 6, 2019
spiritual lifestyle retreat
Art of Living Ashram, Rishikesh
Spiritual Lifestyle Retreat with Energetic Transmission (Feb 22 - Mar 7, 2019)
Darshans with Gurudev & master classes with Kamini
Be in Rishikesh during the International Yoga Festival

All  Meals  and Housing Included

Private, Shared Double & Dorm housing options. Check in: Feb 21, 2019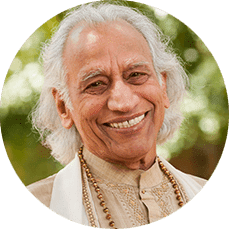 Gurudev Shri Amritji
Founder & Spiritual Director, Amrit Yoga Institute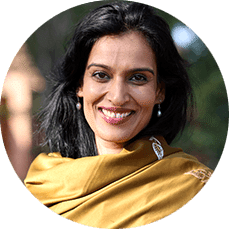 Shri Kamini Devi
Director of Education, Amrit Yoga Institute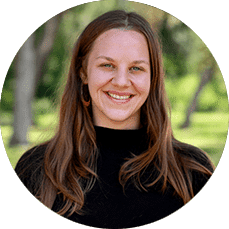 Nirali Lauren McCrea
Asst. Director of Education, Amrit Yoga Institute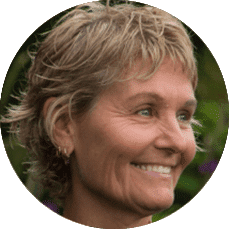 Amba Stapleton
Founder, Self-Awakening Yoga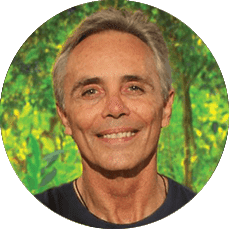 Don Stapleton
Founder, Self-Awakening Yoga
Do I need a Passport and/or Visa to go India? How do I get them?
What are the dates of these events?
Malav: I AM Yoga Nidra™ Professional Training (Feb 7-17)
Feb 7: Sacred tour of the Lakulish Lineage sites with Gurudev
Feb 8-17: I AM Yoga Nidra™ Professional Training
Optional Tour: Feb 17-Feb 21
Rishikesh: Spiritual Lifestyle Program (Feb 21 - Mar 7)
We advise arriving one day early in case of flight delays or other unforeseen circumstances.
When I book my flights, what city should I arrive in? What city should I depart from?
**Note that flights are less expensive if fly into Delhi (Indira Gandhi Airport) or a similar major international airport, then take domestic connecting flights intra-country to/from Vadodara, Dehradun, etc.**
I AM Yoga Nidra Professional Training (Malav): Fly into/out of Vadodara or Ahmedabad (Sardar Vallabhbhai Patel International Aiprort). Check-in begins Feb 6th. Feb 7th is Lineage Tour. Training begins at February 8th, 4pm.
Spiritual Lifestyle Program (Rishikesh): Fly into Dehradun Airport (also known as Jolly Grant Airport). It is best to fly into a major city like New Delhi or Mumbai and find a connecting flight to Dehradun. The airport is 45 mins from the venue.
Check-in begins Feb 21st. Program begins on February 22nd at 4PM
Pack Light and save room for purchases. Laundry facilities will be available (but recommend packing light and buying clothes at great prices in India).
What vaccinations do I need?
A: Visit the CDC website for recommended vaccinations. Consult and arrange for vaccinations with your physician.
Will my cell phone work in India? Will I have internet access?
In Rishikesh: WiFi will be available on-site and in some local eateries and sites. You may need to get an international sim card or talk service in advance if you wish to make phone calls. There are also several applications available for compatible phones that permit free messaging such as "WhatsApp".
In Malav: WiFi is available at Kripalu Samadhi Mandir. You can utilize WiFi calling at all locations where WiFi is available; however, to use a phone without interruption and in areas without WiFi, you may need to get an international sim card or talk service provided in advance. Please contact your cell phone service provider for more information..
Ready to register? call 352 685 3001
Still have questions? contact one of our Ambassadors!
Feel free to reach an ambassador through social media, email or phone and ask them questions about the trip!