Discover how I AM Yoga™ has helped thousands to break free from limiting behaviors, feeling stuck and lost, into living an empowered and courageous life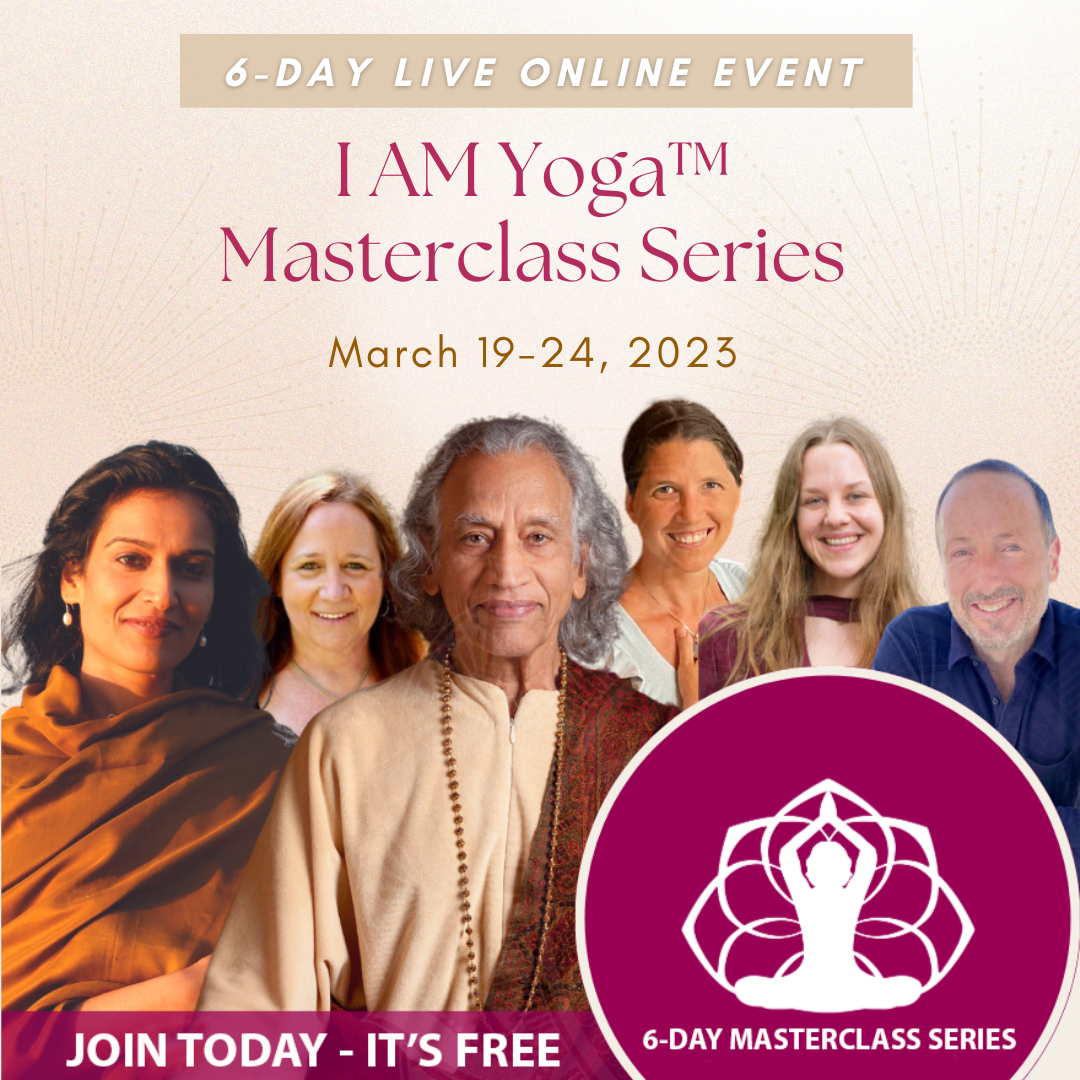 Join our upcoming FREE
live online event:
I AM Yoga Masterclass Series
Once you join:
• You'll learn authentic and accessible yogic principles taught by senior training faculty, experience the energetic depths of Yoga, and understand how to frame your Yoga practice as a way of life.
• You'll discover the key tools of I AM Yoga Nidra and how to apply them in practice and to create a peaceful resilient life.
• You'll learn specific techniques of I AM Yoga and how to use them to balance and regulate the nervous system.
6 Days Of I AM Yoga Masterclass Series Include:






 Sign up in 2 Easy Steps (it's free)!
Click the "Register Here" button below.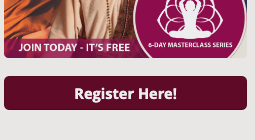 Click "Sign Up" or "Login" to create your account and(or) complete your purchase.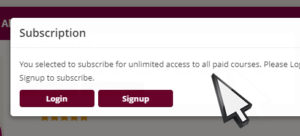 Live Online Daily Schedule
12:00 pm-1:00 pm EST, or
9:00 am-10:00 am PST, or
6:00 pm-7:00 pm CET
• Sunday, March 19 Darshan with Gurudev
• Monday, March 20 Session with John Vosler
• Tuesday, March 21 Session with Kamini Desai, PhD.
• Wednesday, March 22 Session with Nirali Lauren McCrea
• Thursday, March 23 Session with Renu Diane Zagoria
• Friday, March 24 Session with Indu Heather Arena