Certification Pathways
The Amrit Yoga Institute follows the educational standards of Yoga Alliance® and the International Association of Yoga Therapists (IAYT) to provide world-class curriculum and professional training.

800 Hour Yoga Therapy Professional Training
Our 800+ hour I AM Yoga Therapy™ Professional training is designed to help you work at the root of symptoms and not just the visible effects. We approach physical symptoms as not just a purely physical event, but as a result of a constellation of thoughts, feelings, unresolved experiences and holding patterns that interact with compromised areas of the body to create symptoms. Work on symptoms singly and you could be busy for a lifetime. Work at the root, and all the symptoms simultaneously begin to dissolve. This approach to Yoga Therapy allows you to address the TOTAL person and address the entire range of causes from the invisible to the visible.
10 Modules
800 Hours
Flexible program options
IAYT Accredited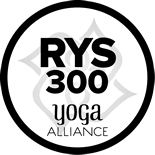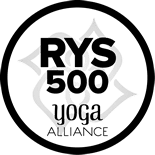 YOGA TEACHER CERTIFICATION PATHWAYS
We offer 200hr, 300hr & 500hr Yoga Alliance® accredited curriculums. Aspiring yoga teachers and practitioners from all traditions welcome, designed to reveal an inner spiritual depth of postures often unrecognized in popular practice today. We distinctly combine each yoga pose with inward focus and meditative awareness, experientially merging the physical benefits of Hatha Yoga with the meditative depths of Raja Yoga.
3 Pathways
200, 300, 500
Yoga Alliance Accredited